Gratitude Hands Sculpture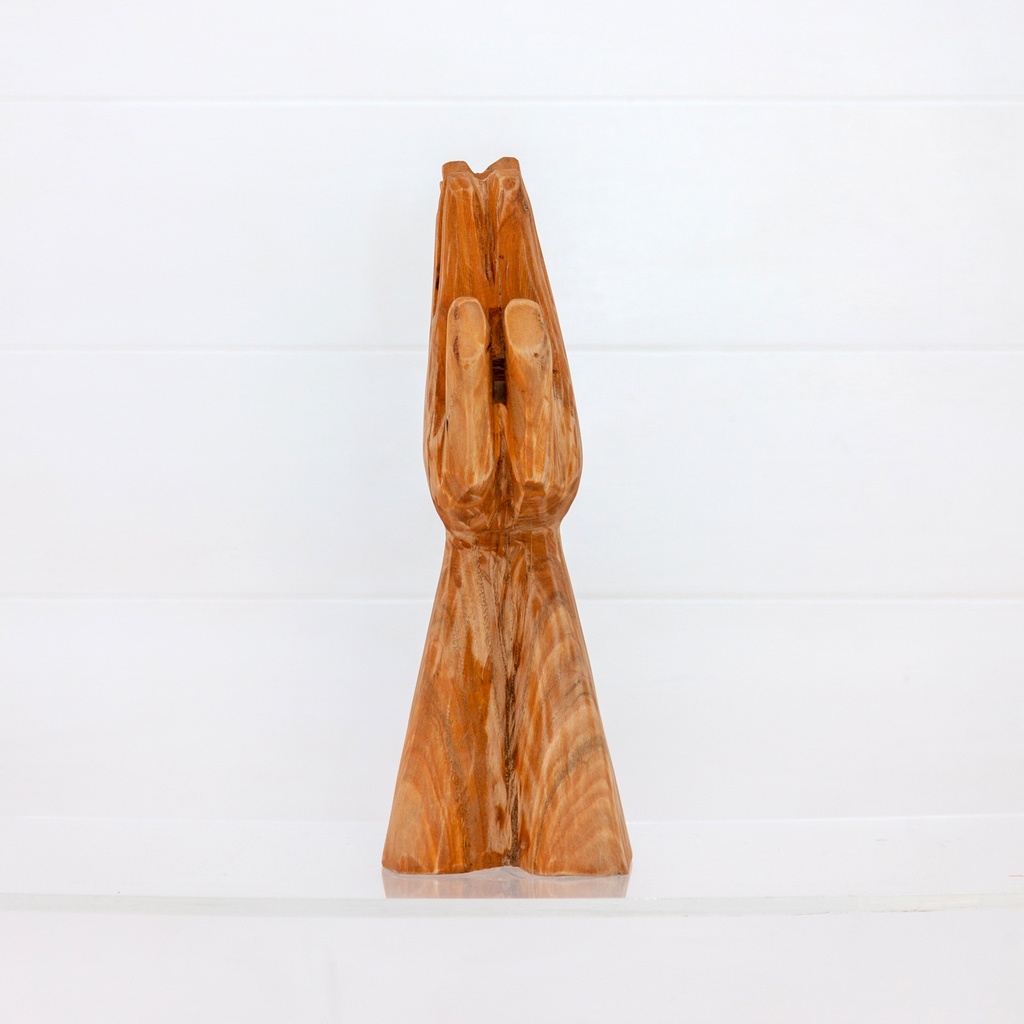 Gratitude Hands Sculpture
This sculpture sees two hands coming together in gratitude.
Product Story
This elegant sculpture sees two hands coming together in gratitude. The piece symbolizes connection, giving thanks, and acknowledgment of the Xhosa virtue of Ubuntu: "I am because we are." It is hand carved from a single piece of sustainably sourced Blue Gum wood, a form of eucalyptus found throughout southeast Africa. The species in invasive in South Africa, and systematic removal of the wood protects native forests, making the piece both beautiful and eco-friendly. They are polished to a raw, natural sheen, and the dense wood can also be displayed outdoors, weathering beautifully over time. 
Product Description 
Measurements 
Small: 11.5-13"H
Large: 16-19.5"H
*For assistance from our sales team, click here.

Materials
Sustainably sourced Eucalyptus Wood
Wood platters are hand polished, but not sealed. This means that, while they are food safe, they are naturally absorbent of oils. 
Colors
Natural Wood
Origin
South Africa

Care & Maintenance
Style indoors or outdoors in a dry place. Clean with a damp cloth and allow to dry.