Indigo Adire Throw Pillow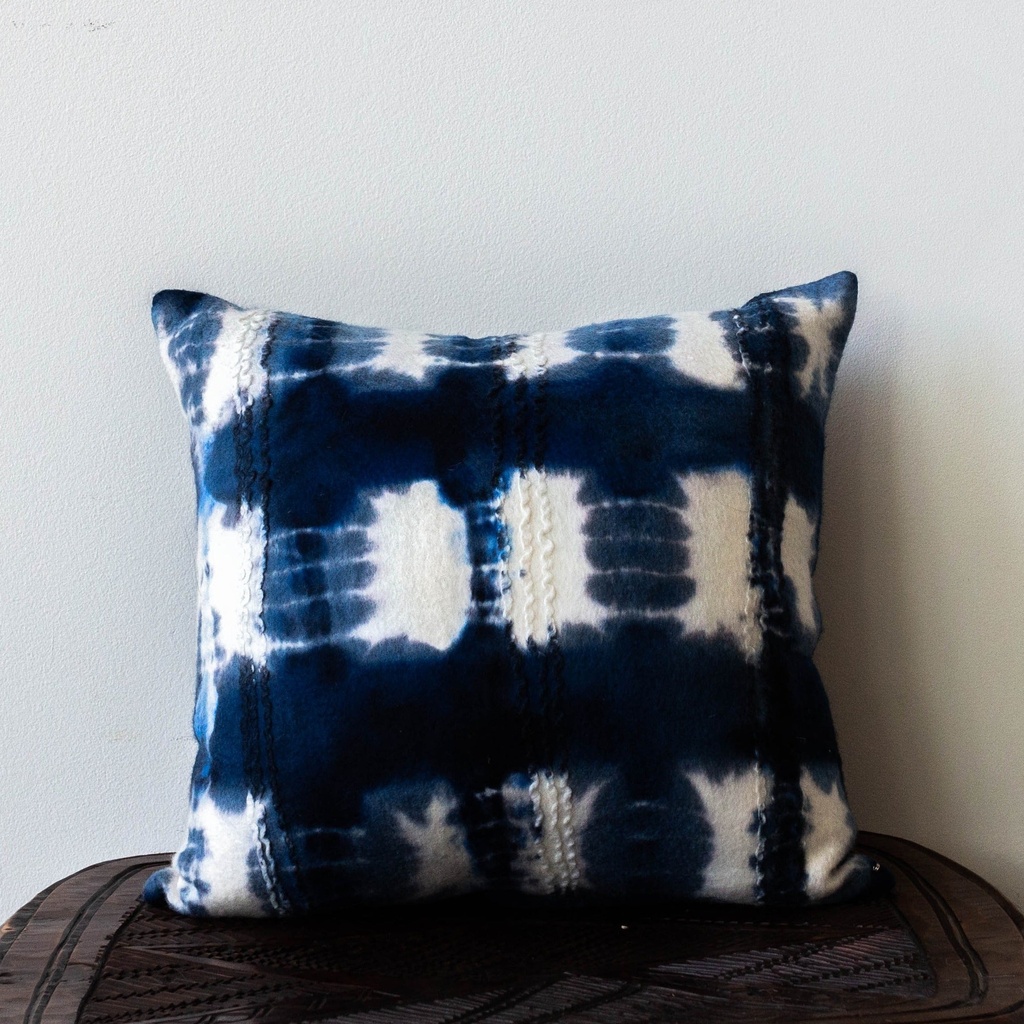 Indigo Adire Throw Pillow
The Adire Pillow is hand felted using 100% merino wool and is created entirely by hand, from dying through to felting thus enhancing its organic appearance and tactile sense. The artist transforms hand-felted merino wool into a sculptural statement piece with enticing texture and fluid coloration. Dress your favorite couch, chair or bed.
Product Detials
Measurements
Small - 16" x 16"

Materials
Merino Wool

Colors
White, Black, Indigo
Each is one-of-a-kind and possesses its own unique personality. Variations between items received and images shown can occur.

Origin
South Africa


Care & Maintenance
Style indoors or outdoors in a dry place. 
Color may fade over time when left indirect light.
Best to hand wash as gently as possible: in cool water with mild soap or dry clean.